Discovering Healing From Within
Wellness Services
Wolf Wellness Center & 24/7 Fitness takes a holistic approach to health and wellness. Our office in Holiday Island, AR, offers various wellness services, including, licensed professional counseling, therapeutic massages, infrared saunas, meditation, and more to help patients find balance and healing from the inside out.
We engage your physical, emotional, social, spiritual, and intellectual health to personalize your wellness journey. We believe if one of these health areas is neglected, your overall health can be compromised, which is why we offer a wide array of wellness and fitness services to meet your specific needs.
Your wellness journey starts with a phone call.
Hillside Pavilion
Our Hillside Pavilion was built during the pandemic to allow us to provide outdoor therapeutic massage, therapeutic yoga, and fitness classes. We also have rowing machines and swings. The space is available for rent! Call us at 479-363-6422 for more information.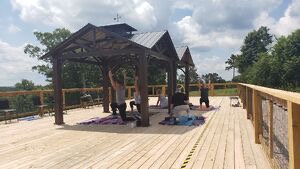 Therapeutic Massage
Our therapeutic massage addresses your aches and pains while reducing stress and improving emotional strength. We believe our therapeutic massages are a means to self-nurture and an opportunity to get in touch with your body's needs. Therapeutic massage services are available outside at our Hillside Pavilion.
View Prices
$60/hour ($1/minute) or you can purchase a punch-card for 6 massages for $260 ($100 savings!)
Medical Therapeutic Yoga
Our licensed staff is trained in medical therapeutic yoga. This program can be summed up as "yoga as medicine." In other words, the sessions focus on calming, restorative poses for reducing anxiety and chronic pain as well as core and joint stability sequences for addressing musculoskeletal dysfunction.
Because these are individualized and client-specific services, yoga sessions are limited to one client or one client and their partner per treatment. These services are available outside at our Hillside Pavilion.
Call 479-363-6422 to call to schedule your individual personalized yoga session today

Guided Meditation
Between all the busy duties you have to focus on every day, it is often difficult to take time and pause. Our guided meditation sessions help clear your mind and refocus your energy on what matters most, improving your mental, social, and emotional wellbeing. We offer guided meditation outside at our Hillside Pavilion.
Full Spectrum Infrared Sauna
A full spectrum infrared sauna promotes detoxification and increased circulation, providing a holistic approach to wellness. This service is scientifically proven to have physical and mental health benefits.
Sunlighten saunas use infrared heat instead of hot rocks or steam. Because infrared heats the body directly instead of simply heating the air, infrared saunas are seven times more effective for detoxification.
A sauna relaxes blood vessels, which can relieve pain and reduce tension and sore muscles. The heat and resulting sweating will also cleanse the skin and promote lower blood pressure.
View Prices
$50 a month for Unlimited Sauna or $25 a session.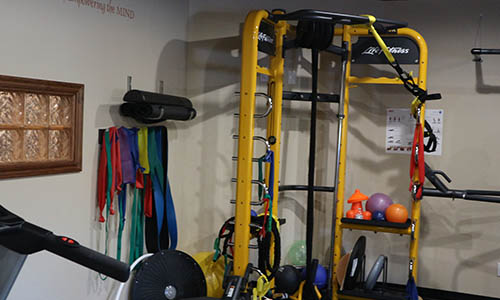 Physical Therapy Services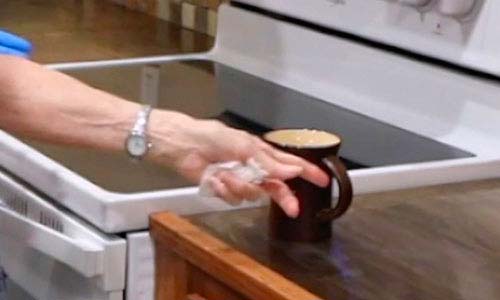 Occupational Therapy Services
Wolf Wellness Center & 24/7 Fitness
23 Parkcliff Dr.
Holiday Island, AR 72631
Therapy Clinic
(Speech, PT, OT, and Counseling)
Monday-Friday 8:30-4:30
Gym/Fitness Center
24/7, 365 Days