Improving Physical & Mental Health for a Greater Quality of Life
When you need help recovering from pain, illness, or an injury, Wolf Wellness Center & 24/7 Fitness is ready to guide you on the path to restoring your strength, mobility, health, and wellness with dynamic, hands-on Physical, Occupational, Speech, and Mental Health Therapy services.
Located in Holiday Island, AR, we are a community health center that puts patients at the forefront. We work directly with each of our patients to improve their overall health and quality of life. Whether you are 1 or 100 years old, we can help you. From increasing your mobility to helping you complete everyday tasks, we blend compassion and practical skills to help you achieve success.
The time to get back to living your best life is now!
Don't wait to reach out to our team.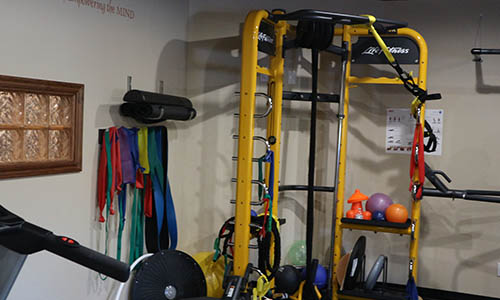 Physical Therapy Services
Our Physical Therapy Team is made up of the area's most elite therapists who are credentialed in the latest treatment methods in rehabilitation to get you back to your optimal performance. We use science, skill, and knowledge, combined with compassion and creativity, to guide you through your physical recovery.
Occupational Therapy Services, Speech Therapy Services, & Mental Health Services
Sometimes an injury, illness, or disability can prevent you from carrying out everyday activities. Our incredible Occupational Therapy services, Speech Therapy Services, and Mental Health services help you get back to living your day-to-day life. We work hands-on with patients of all ages to help them recover, improve, and develop, so they can build the necessary skills for working and living.
Wolf Wellness Center & 24/7 Fitness
23 Parkcliff Dr.
Holiday Island, AR 72631
Therapy Clinic
(Speech, PT, OT, and Counseling)
Monday-Friday 8:30-4:30
Gym/Fitness Center
24/7, 365 Days